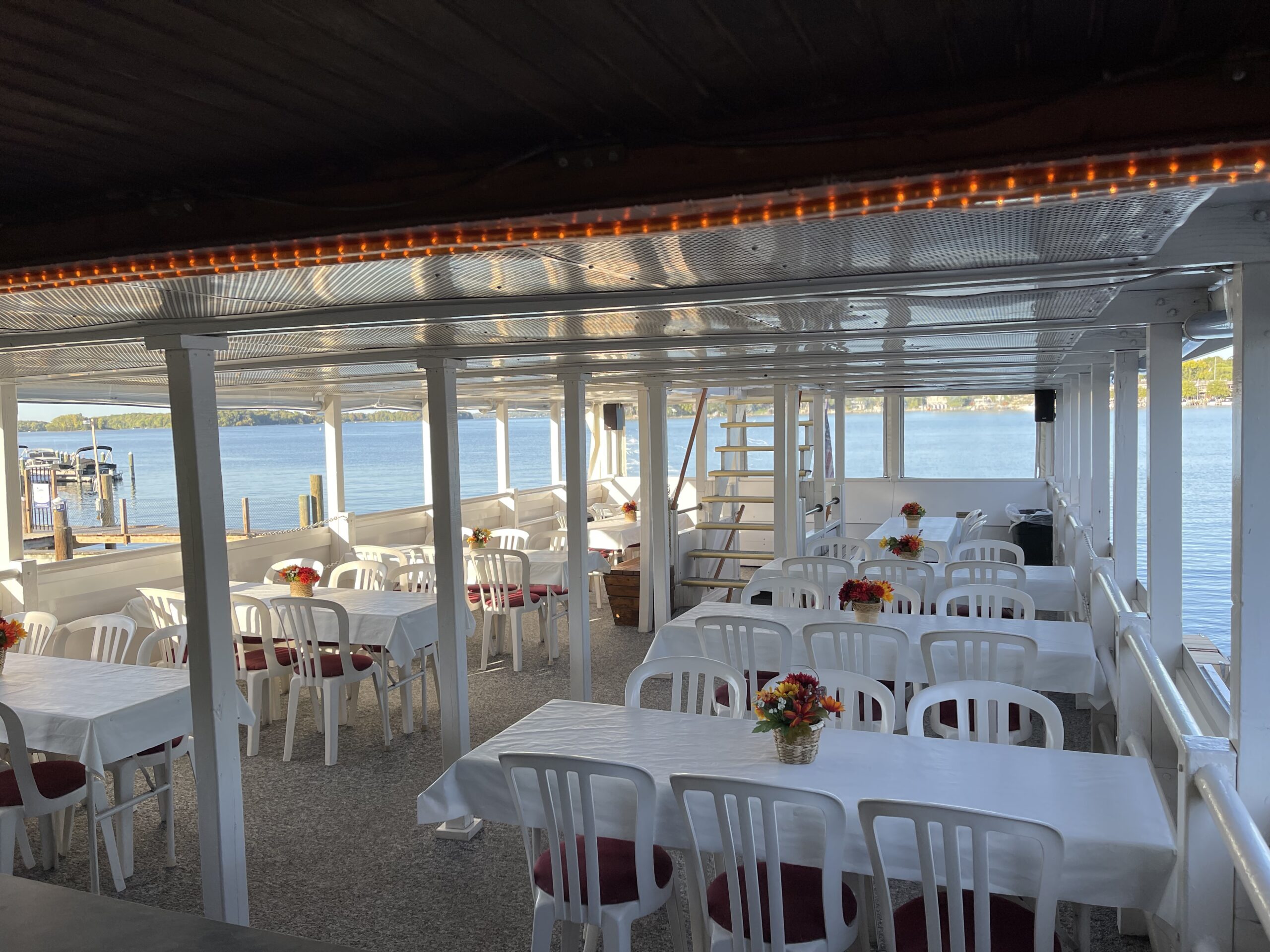 Choosing Lady of the Lake, offers the experience to enjoy each other before the big day. Aboard the premier charter boat on Lake Minnetonka, your in-laws to be can get to know each other a little better in the comfort of one of our three decks. The bride and groom can take a moment to thank all the people who have made their wedding possible, and the wedding party can relax a little. From casual to formal, the Lady of the Lake is the ideal setting for your unforgettable event.
Custom Catering
Whether you're looking for an elegant meal or a more casual picnic, we will work with you to create a menu that reflects your style and budget. We can take care of all your wedding related events:
– Bridal Shower
– Rehearsal Dinner
– Wedding Day Brunch
– Reception Meal
The Lady of the Lake offers full bar service and a fabulous wine list. We would also be happy to make sure favorite spirits are well stocked for your occasion.
Reserve the Lady of the Lake for your Special Date.
Call (952) 929-1209 Now!