Planning an event during the 2015 season?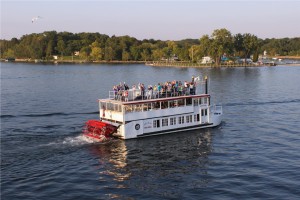 Read our faq.
It contains the answers to the most frequently asked questions, If you've never chartered a cruise with the Lady of the Lake, the answers to your questions are probably there. If not use the contact us form, and ask Captain Terry.
Then contact Captain Terry to firm up the date and get pricing info.
Thinking of adding food to your cruise? Download the menu